Chotchkies
Jerry Morris has a nice collection, and it inspired me to post some pictures of a few of mine. It made me realize my collection is paltry; I must get busy!

Hand-painted by my wife to look like one of our cats.
---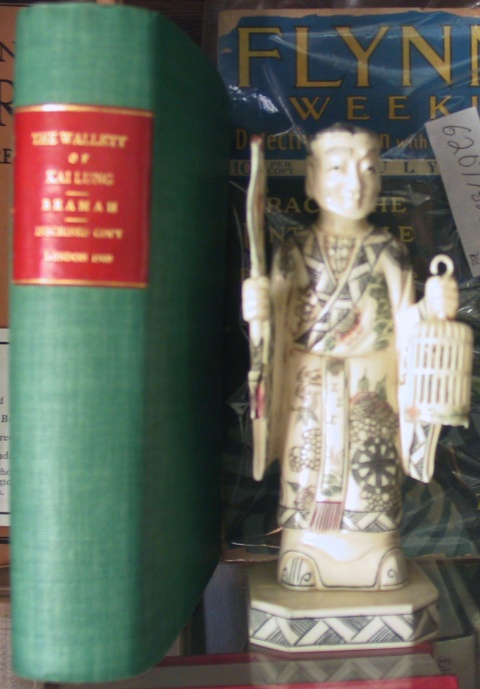 Not intrinsically book-related, but I have all my books about China in our china cabinet, and this figure seems to complement the books.
---
The three books in the center is a chest of drawers; a gift from my eldest sister. I purchased the bookends on Ebay.
---
This is a CD cabinet.
---