Stephen Fabian - Fafhrd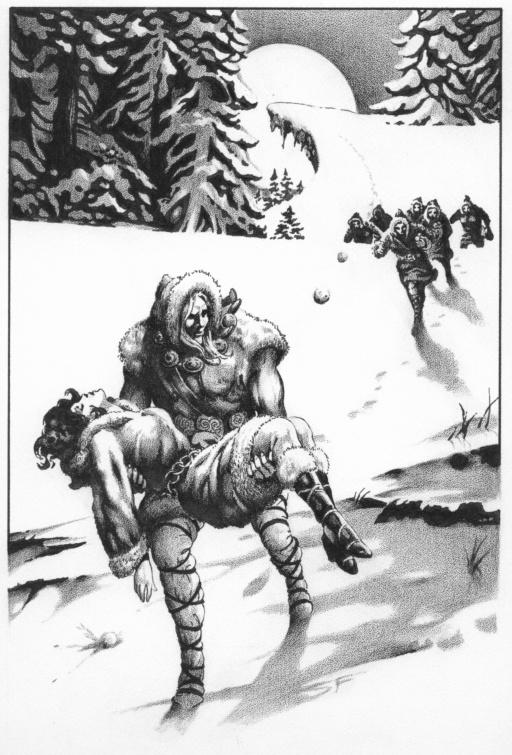 Stephen Fabian
"Fafhrd, Come Back Now!"
Swords and Deviltry by Fritz Lieber
Ace paperback page 21.
According to editor Stuart David Schiff, this "was part of the Fafhrd and Gray Mouser folio for the Fritz Leiber issue of Whispers magazine. It was dropped at the last moment, so is the only artwork from that folio that did not see print. Its image is 6 1/2" x 10" on 11" x 14" textured paper."